Community-based Surveys are Informing Local Cessation Smoking Campaigns for Indigenous Australians
Posted on

by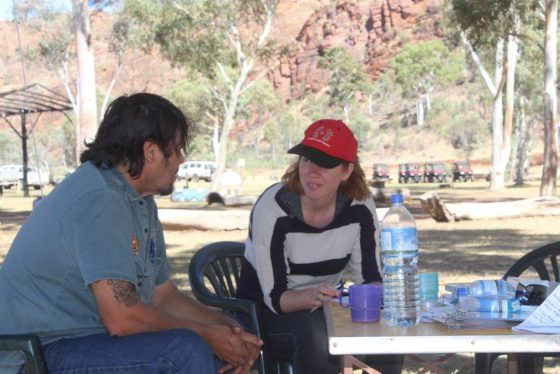 Australia is a global leader in tobacco control, with a continuous comprehensive strategy initiated in the late 1980s that includes advertising restrictions, price increases, plain packaging, and mass media campaigns. However, after three decades, limited progress has occurred with regard to smoking prevalence among Australia's Aboriginal and Torres Strait Islander population. Cigarette smoking prevalence among Aboriginal and Torres Strait Islander Australian adults aged 18 years or older is estimated at 46%, as compared with 16% among adults in the non-Indigenous population.
Being a Field Epidemiology Training Program (FETP) resident has given me the opportunity to see first-hand the challenges that remote communities can face in reducing tobacco use in Australia. Recognition of the substantial health benefits generated from reducing tobacco use has led to the development of tobacco control programs focused on Aboriginal and Torres Strait Islander populations. For example, in 2016, the Australian Government invested in the Tackling Indigenous Smoking program. Additionally, the Australian Government has funded the delivery of local tobacco campaigns implemented by Aboriginal Community Controlled Health Services.
Cigarette smoking prevalence is estimated at 46% among Aboriginal and Torres Strait Islander Australian adults aged18 years or older compared with 16% among adults in non-Indigenous population
To date, little research has been done to evaluate the effectiveness of community-based tobacco prevention programs among Aboriginal population in Australia. To help fill this gap, our research team at the Australian National University developed a project that aimed to evaluate the effectiveness of a local tobacco campaign by undertaking a community-based survey in Australia's Aboriginal population. We worked closely with the local Aboriginal Community Controlled Health Service in creating the survey questions, implementing the surveys in the communities, and analyzing the results. We received a grant from the Global Fund for Disease Prevention/TEPHINET, which stands for Training Programs in Epidemiology and Public Health Interventions Network, to implement the project. We undertook a pre- and post-study with current and former smokers to assess changes in knowledge, attitudes, and behaviors over time. This project was undertaken between December 2016 and July 2017; a total of 156 participated in the baseline survey, and 60% of these participants also completed the follow-up survey.
The results of these surveys show important changes over time. At follow-up, the percentage of people who had knowledge of smoking risks increased from 47% to 62%, and the percentage with knowledge of quit lines increased from 70% to 92%. Additionally, among the 71 current smokers who completed the baseline survey, nearly 20% quit at follow-up.
Using a community-based survey approach has helped to build capacity and inform service delivery at the local level, while also providing advice to national decision makers related to community tobacco prevention programs.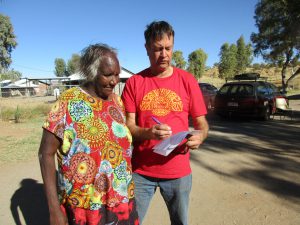 I am proud of the work we did to help prevent and reduce tobacco use among indigenous Australians. The results from our work are being used to inform tobacco control efforts among this population in Australia, including clinical approaches to smoking cessation and the development of a local campaign in Central Australia. Specific efforts that are underway included:
Revising the local campaign messages and focusing on health benefits of quitting, chemicals in cigarettes, and benefits of quitting for family and children.
Increasing reach of health promotion in neighboring communities.
Reviewing clinical approaches to smoking cessation.
The estimated number of people who could benefit from these improved services and campaign delivery includes approximately 7,500 clients in Aboriginal Community Controlled Health Services, and a Central Australian indigenous population of approximately 24,000. Ongoing efforts to deliver population health initiatives, more widely distributed health promotion messages, increase the number of smoke-free environments, and provide greater access to quit services in Central Australia could contribute to critical reductions in overall tobacco use rates, especially in Australia's Aboriginal population.
Posted on

by
Page last reviewed:
May 11, 2021
Page last updated:
May 11, 2021