The Global Polio Eradication Initiative History Project: Documenting the Eradication of Polio
Posted on

by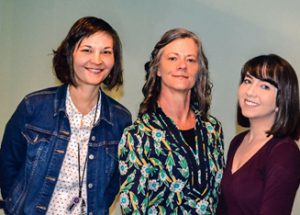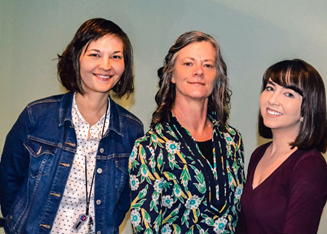 The Global Polio Eradication Initiative (GPEI) is a partnership led by five organizations: the World Health Organization (WHO), Rotary International, the U.S. Centers for Disease Control and Prevention (CDC), the United Nations Children's Fund (UNICEF), and the Bill & Melinda Gates Foundation. The goal of GPEI is to eradicate polio worldwide.
Based at the David J. Sencer CDC Museum in Atlanta, Georgia, the GPEI History Project works to ensure the documentation of the history of global polio eradication, the global partnership, and lessons learned while recognizing those involved in the efforts. This documentation is facilitated by oral historian Hana Crawford and archivist Laura Frizzell in a two-pronged effort to collect oral histories and historic artifacts from GPEI personnel. Mary Hilpertshauser, Collections Manager at the David J. Sencer CDC Museum, serves as project manager. The project, originally requested by the Polio Oversight Board (POB) is lead on the GPEI side by Agnes Warner.
Oral Histories of the GPEI: Remembering Polio Eradication (Hana Crawford)
In July 2017, I was contracted through CDC as project oral historian for the GPEI History Project. In my full-time dream job, I have the good fortune of researching and conducting one and one-half to two-hour interviews with management-level GPEI personnel and creating oral history training materials.
Oral history is a field of study and method of documenting and interpreting the ways in which the past is remembered. The tool of oral history: interviewing. In interviews, narrators describe their experiences in polio eradication—what they did, what it meant to them then and now—and from that we get a record of the impacts of polio eradication efforts at the field, programmatic, and global levels. Oral history takes biographical accounts and connects them with larger historical contexts. Sometimes biography is a reflection of larger context; sometimes biography shapes the larger context.
In the twenty-four oral histories that make up the GPEI collection so far, narrators describe building a global program at micro and macro levels. Moving chronologically, the collection documents the beginnings of the global polio eradication program, turning points in the program, and lessons learned along the way. Narrators discuss the development immunization programs, debates about horizontal and vertical global health programs, competing health priorities, social mobilization, the vaccines, the evolution of wild poliovirus and circulating vaccine-derived polioviruses, collaboration between public and private partners, development of global health infrastructure and systems, building the Global Polio Laboratory Network, high-level advocacy, communications strategies—the list goes on!
Phase 1 (the current phase) draws exclusively at this point on narratives from management-level participants, though the project must draw from the experiences of people who have implemented the program in other roles. Ethically, oral history as a field is obligated to amplify underrepresented voices and to ensure their inclusion in the historic record. Moving forward, we plan to create an emphasis on community health workers and people who have had other in-country roles.
On March 26, 2018, the Global Immunization Division at the Center for Global Health, CDC Atlanta, hosted a pilot oral history training for CDC personnel traveling to places in the field that are not accessible to our team. Should they have a chance, the field interviewers will add voices that would not otherwise be represented to the GPEI History Project Oral History Collection.
It is truly an honor to be working on this project!
Preservation Past and Present: Enhancing the Archival Component of Polio Eradication (Laura Frizzell)
Having now been involved in this project for eight months, I consistently thank my lucky stars for this opportunity to ensure the preservation of GPEI records, which carry such a significant, global impact. As the archivist for the GPEI History Project, my objectives are trifold: identify existing archival collections held by the GPEI partners; ensure the preservation of GPEI records; and collect and preserve polio-related materials – especially 3D artifacts – from individuals who have been or are currently involved in polio eradication, both domestically and internationally.
Working to meet these objectives has afforded me the opportunities to travel and collaborate with amazing people from each of the five partners. So far, I've been able to visit the archives of WHO, UNICEF, and Rotary, and to discuss with their archivists the best ways to strengthen their polio-specific collections, each of which details the partners' efforts in  polio eradication. I have also been able to meet with GPEI personnel at many levels of involvement to collect artifacts and materials pertaining to their work with GPEI. It has been truly inspiring to hear their stories and to use their donated materials to bring a multifaceted, visual component to the polio eradication legacy.
By the project's conclusion, I plan to provide three primary deliverables: a comprehensive list across the GPEI partnership of archival collections pertaining to polio eradication; a collection of organized materials from the GPEI management structure complete with a retention schedule for future materials and a plan for ongoing preservation; and a collection of 3D artifacts representing the history around polio eradication.
Posted on

by
Page last reviewed:
May 11, 2021
Page last updated:
May 11, 2021