Tetanus: Eliminating the Forgotten, Deadly Disease
Posted on

by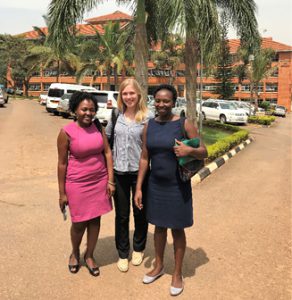 As a clinician, seeing a patient with a preventable disease like tetanus is heartbreaking. The most common signs are painful spasms of the muscles of the jaw (lockjaw) and spine. But, in the worst cases, tetanus impairs breathing, and without medical intervention, nearly 100% of patients die. Tetanus rarely occurs in the U.S. because we've offered vaccines since the 1940s, but not everybody around the world is so lucky.
The World Health Organization (WHO) recommends that we get at least six tetanus vaccine shots to protect us against tetanus. According to WHO, the first three shots should be given before one year of age, followed by at least three booster shots before adolescence. In the United States, we get three shots before one year of age, two booster shots before adolescence and then a booster shot every 10 years. If a person does not stay up-to-date with the booster shots, they will not be protected through adolescence and adulthood. Women will not be protected in childbirth or be able to pass on protective antibodies to their newborn baby. The germs causing tetanus are present all around us in soil and dust, so they can enter the body at any time through wounds, like a skin puncture, or through the umbilical cord stump of a newborn.
Uganda is one of many countries in the African Region that does not yet offer six shots of tetanus vaccine to everybody. About 80% of infants in Uganda get the first three tetanus shots, and women are additionally offered the vaccine during pregnancy for the protection of mothers and newborns during birth. Older children and adult men do not receive booster shots. Uganda successfully eliminated tetanus in mothers and newborns related to childbirth (also known as Maternal and Neonatal Tetanus Elimination, or MNTE) in 2011. However, more than 8,000 cases of tetanus have been reported in adults and children after the newborn period since 2012, making it one of the countries with the highest tetanus numbers worldwide.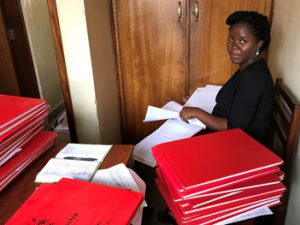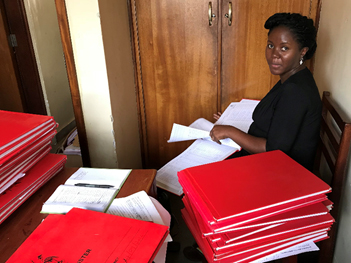 During November–December 2017, I had the opportunity to work with a remarkable team of staff from the Uganda Ministry of Health and the Field Epidemiology Training Program (FETP) to examine whether the high number of reported tetanus cases was reflective of true tetanus cases or not. We visited 26 health facilities that collect and report data on patients suspected of being infected with tetanus across the country's four regions.
Our field investigation revealed that:
For tetanus after the newborn period, 96% of cases reported from the hospitals were true cases of tetanus and more than one half of the patients died.
Most of these tetanus cases were in males (81%) and in persons aged 10 years or more (80%),– which showed us the immunity gaps in older children and adult men because of the lack of booster dose vaccination.
At the health facilities, we found 78 newborns infected by tetanus, which was far more than the three newborn tetanus cases that had been investigated and reported to the national level.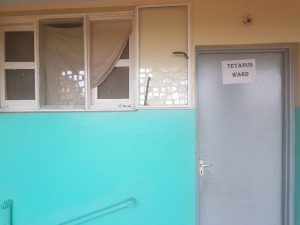 Our review showed that, sadly, a significant number of tetanus cases and deaths continue to occur in Uganda, including among newborns. CDC and its partners are therefore advocating for strengthening efforts to protect mothers and their newborns at childbirth, and for including tetanus booster shots in all countries in order to ensure that everyone, including older children and adult men, are protected from this deadly disease throughout their life. Furthermore, our work highlighted the need to ensure that the public health information collected is of high quality to best inform decision-making and to save lives. It was a real privilege to be part of this project, and I feel positive that our work can really make a difference for improving tetanus control in Uganda.
Posted on

by
Page last reviewed:
May 11, 2021
Page last updated:
May 11, 2021