Message from Hank Tomlinson, PhD, Acting Director of CDC's Division of Global HIV & TB.
Posted on

by

"We are at a key moment in the global fight against tuberculosis. Tremendous progress has been made and, yet, this preventable, curable infection still claims more lives than any other infectious disease or epidemic. As leaders come together on World TB Day and again at the United Nations High Level Meeting on TB in September, the time has come to double down on our TB prevention programs and investments. Today, we have the tools to turn the tide against the TB epidemic; the question is, do we have the political will? I'm convinced the answer is yes."
Watch this video message from CDC's Dr. Hank Tomlinson: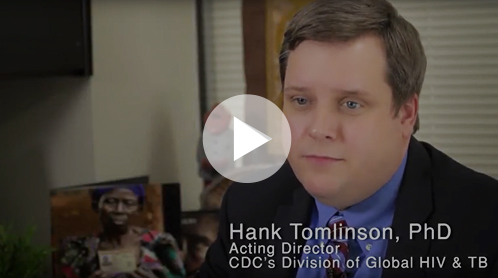 For more World TB Day resources, please visit our World TB Day landing page and TB Social Media Toolkit.
Posted on

by
Page last reviewed:
May 11, 2021
Page last updated:
May 11, 2021