World Birth Defects Day 2018 Raises Global Awareness of Birth Defects
Posted on

by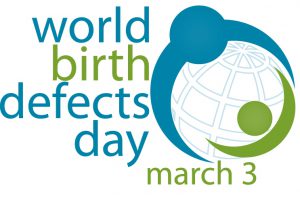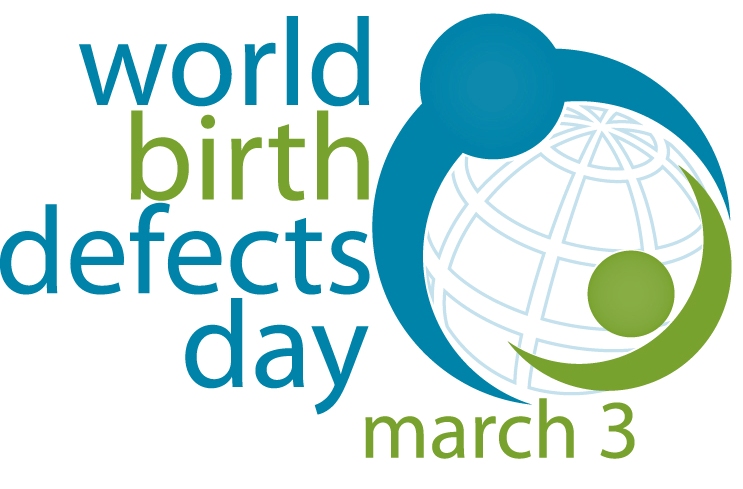 Every year, millions of babies around the world are born with a serious birth defect. In many countries, birth defects are one of the leading causes of death in babies and young children. Babies who survive and live with these conditions are at an increased risk for long-term disabilities and other health problems.
The fourth annual World Birth Defects Day is March 3, 2018. The goals of World Birth Defects Day are to
Increase the number of birth defects monitoring programs globally,
Improve existing birth defects monitoring programs,
Improve access to care for people with birth defects, and
Continue to research and identify the causes of birth defects, and rapidly translate this information to prevent birth defects.
What can you do to help?
Lend your voice to raise awareness! Register with your social media account and Thunderclap will post a one-time message on March 3rd.
Join the Buzzday on Twitter, March 3, 2018 by using the hashtag #WorldBDDay.
Over the past two years, there has been an increased focus on birth defects as CDC and its partners have shared what we've learned about Zika virus infection during pregnancy and the risk of brain abnormalities, microcephaly, and other serious  birth defects. We are currently striving to learn more about the growth and development of children infected with Zika virus before birth, and understand that full range of disabilities in these children affected by Zika. Join us in spreading the word, so that we may work together to raise awareness about birth defects.
Posted on

by
Page last reviewed:
January 9, 2022
Page last updated:
January 9, 2022