Optimistic in the Face of Ongoing Tragedy: Progress toward a World Free of Human Rabies
Posted on

by
Rabies is a fatal disease that kills an estimated 59,000 people each year, almost half of whom are children. The majority of deaths occur in Africa and Asia. All of these deaths are vaccine-preventable with timely administration of post-exposure prophylaxis (PEP), the shots needed to prevent rabies from developing in bite victims.
So why is rabies still a threat to people? Why do so many people die needlessly every year? How do we stop this horrible virus from taking another human life?
I think about these questions as I travel around the world working with countries to eliminate rabies. The easy answer is to vaccinate 70% of dogs in a country. That is all it takes to eliminate canine rabies in a country, which is the cause of almost all human rabies deaths. But when we begin to look at why countries haven't been able to do this, we begin to see that this is a very complicated issue with no quick or easy answers.
First, many of the affected countries don't have sufficient infrastructure to run annual mass dog vaccination campaigns, which is the most effective ways to rapidly reach the necessary vaccination coverage among dogs. Without good roadways or reliable electricity, getting vaccines into remote communities becomes a very challenging task.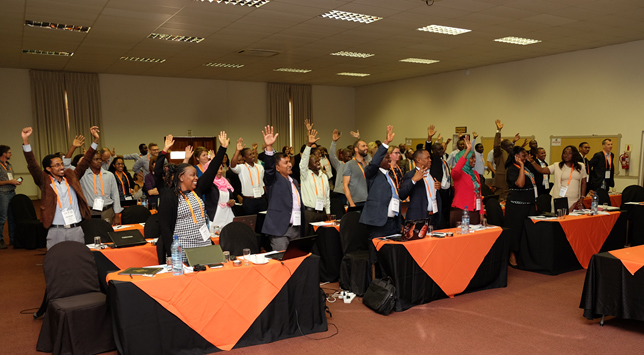 Second, many countries don't know how many dogs they have. If the size of the dog population is not known, planning a vaccination campaign becomes difficult because health officials don't know how many vaccines and other supplies to purchase. In an absence of reliable dog numbers, most countries end up falling far short of their target of vaccinating 70% of dogs.
Finally, many countries don't have a large enough veterinary workforce to vaccinate enough dogs throughout the country. Veterinarians are critical advocates in the elimination of canine rabies: they organize and run vaccination clinics, they train animal technicians and community volunteers, and they educate communities about the risk of rabies and the benefits of vaccination.
It can feel like a bleak and insurmountable challenge. Yet, working to eliminate rabies over this past year has been one of the most inspiring experiences of my life. In every country I have visited, I have met incredible, dedicated people who have seen the devastating effects of this disease and are passionate about putting a stop to it.
In Africa
The Pan-African Rabies Control Network (PARACON), a global community of 46 sub-Saharan African countries and multiple international partners that works together to identify solutions to eliminate canine rabies across Africa , comes together every year to address deficiencies in rabies elimination programs. PARACON is dedicated to improving data collection within countries because having accurate data is essential for governments to secure the financial resources necessary to eliminate canine rabies. The country delegates support each other by sharing stories of success, as well as frustrations from setbacks, but regardless of the circumstances, they remain committed to the fight against rabies.
During the last year, I traveled again to Ethiopia to continue training animal health professionals in handling and vaccinating dogs, while my colleagues continue assisting with building laboratory capacity, vaccine availability, and community awareness, together helping to develop a national rabies elimination strategy. Ethiopia is a great example of the progress that can be achieved when animal and human health agencies work together to develop and implement effective prevention and control programs for diseases that affect both animals and people. I'm hopeful that we will soon see the real impact of this One Health approach.
In Asia
Recently, I visited Eastern Malaysia to provide assistance with an outbreak of rabies in Sarawak. Rabies has not been present in Eastern Malaysia for more than 10 years and the recent deaths of five Malaysians from rabies was a shock to the country. Veterinarians and doctors have been working non-stop for 2 months to identify bite victims, deliver PEP, and vaccinate animals. The dedication that the Malaysian government has shown to its people has been truly inspirational. The Ministries of Health and Agriculture have joined forces working together to fight the outbreak and demonstrated the true value of a One Health approach in addressing zoonotic diseases such as rabies.
In Cambodia, the government with assistance from WHO, Institute Pasteur, and CDC has started a pilot project to identify bite victims and ensure they receive proper medical treatment and PEP. The pilot strongly focuses on community education and timely reporting and medical care of bite victims. By ensuring bite victims receive PEP, we can stop people from dying from this horrible disease. I'm eager to see how this project will grow over the next year.
These are just a couple of examples that come to mind when I think of all the exciting work that is being done worldwide to eliminate canine rabies.
September 28 is World Rabies Day. It's the day we pause to recognize that rabies is a deadly, yet preventable, disease that needlessly kills one person every nine minutes. It's the day we celebrate the efforts of the incredible people who are working to eliminate this disease from within their countries not just on World Rabies Day, but every day of the year. It's the day we acknowledge that we are a global community that must be united in this fight.
Let's not wait another 364 days before we think of rabies again. Let's commit to #EndRabiesNow.
Posted on

by
Page last reviewed:
May 11, 2021
Page last updated:
May 11, 2021