Global Rapid Responders – Our Boots on the Ground Defense
Posted on

by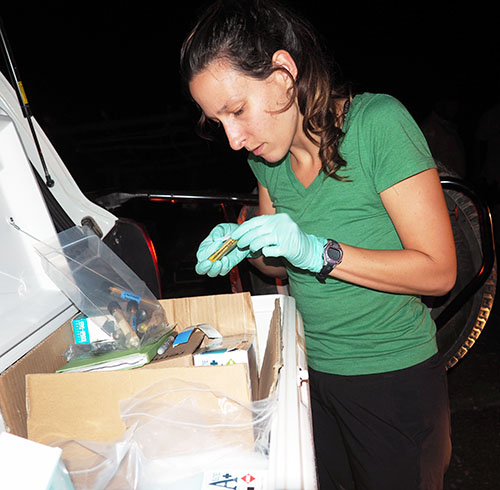 Because our world is more connected than ever, a disease threat that occurs anywhere can very quickly spread across boundaries and become a threat to people worldwide. New microbes are emerging and spreading, drug resistance is rising, and limited biosafety and security measures in laboratories around the world make the intentional or unintentional release of dangerous microbes easier. Global travel and trade increase the chance and speed of these risks.
CDC's experience with the Ebola response highlighted the challenges of addressing global health emergencies. Given the number, scale, and intensity of current global health emergencies, CDC continues to build its capacity to respond quickly and sustainably to global health threats.
Quick action can save lives. Building upon lessons learned from recent global public health crises, such as Ebola, CDC established the Global Rapid Response Team (Global RRT) – a highly trained workforce ready to deploy on short notice anywhere in the world. There are more than 400 senior and mid-level surge staff enrolled, with over 50 responders ready to deploy immediately, at any given time.
As an Emergency Public Health Epidemiologist with CDC's Global RRT, I know firsthand how quickly a health emergency can go from bad to worse. One of my recent deployments was in response to Hurricane Matthew, which struck the southwestern coast of Haiti in 2016. As a member of the first CDC team to deploy to Haiti, I joined staff from the Haiti Ministry of Health (MOH), CDC's Field Epidemiology and Training Program residents, and CDC Haiti staff in the initial response.
The team focused on assessing storm damage to health care facilities, working with the MOH to rebuild surveillance systems, investigating disease outbreaks, and coordinating with other US and international partners involved in the response. Our field work in the first days of the response helped identify an increase in suspected cholera cases related to Hurricane Matthew's widespread destruction of infrastructure, health facilities, and water systems in the southwest portion of the country.
In addition to responding to Hurricane Matthew in Haiti, in the past year I've also deployed to Mongolia to support the measles outbreak response, to Tanzania to combat cholera, and to Colombia, Ethiopia, and Uganda to support national rapid response team capacity building. Each deployment reinforced the need for early disease detection and effective emergency response and recovery systems.
As the nation's health protection agency, CDC works 24/7 to protect America from health and safety threats, both foreign and domestic. I am proud to work with public health experts dedicated to helping create a world safe and secure from infectious disease threats.
Posted on

by
---
Page last reviewed:
January 9, 2022
Page last updated:
January 9, 2022