CDC Continues the Fight Against Polio
Posted on

by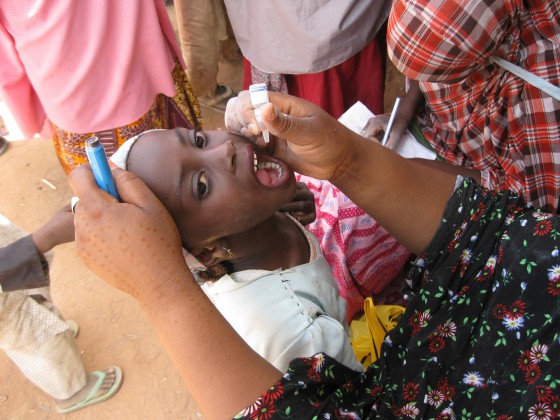 In 1988, when CDC joined three other partners to launch the ambitious Global Polio Eradication Initiative (GPEI), the world was a much different and, measured by polio's reach, dangerous place.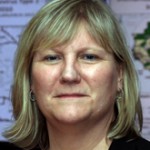 Back then, polio existed in more than 125 countries and it paralyzed 350,000 children that year. Thanks to GPEI and the tireless work of its current partners – the World Health Organization, Rotary International, the United Nations Children's Fund (UNICEF), the Bill & Melinda Gates Foundation, and CDC – by 2005 polio was eliminated in all but four countries– Pakistan, Nigeria, India, and Afghanistan. In 2011, India conquered poliovirus, leaving only three endemic countries.
As the scope and dynamics of the disease changed, so did GPEI. GPEI expanded its focus, targeting the part that global travel played in reintroducing polio to areas that has previously been deemed free of the disease. Acknowledging progress but admitting the polio's stubborn resistance, the World Health Organization (WHO) declared polio a public health emergency of international concern to bring additional resources and attention to bear. In its October 2011 report, the Independent Monitoring Board of the Global Polio Eradication Initiative said that "The GPEI is not on track to interrupt polio transmission by the end of 2012 as it planned to." Thus the result was that, five years ago today, the Director of CDC activated CDC's Emergency Operations Center (EOC) to bring an all of CDC effort working to eradicate polio.
The activation of CDC's EOC accelerated polio eradication efforts of the Agency. Since the EOC activation, CDC staff deployed have played essential roles in eliminating outbreaks that occurred in Somalia, Syria and Iraq, and continue to play key roles in Nigeria, Afghanistan and Pakistan. The EOC is the cornerstone of emergency preparedness and disease response. It's the nerve center where experts monitor, prepare, and gather and exchange information and make decisions quickly. Shortly thereafter, WHO activated its EOC in Geneva and GPEI, working with governments decided to develop EOCs in each of the remaining endemic countries. Nigeria quickly established a national polio EOC and subsequently state level EOCs in states with elevated polio risk. The EOC model enabled Nigerian officials to create a place where their leaders could meet regularly, develop and execute eradication strategies, improve vaccination campaigns, and respond rapidly to outbreaks. To better support the response in Nigeria, CDC created the National Stop Transmission of Polio Program, which continues to serve as CDC's operational arm in country and is an active part of the EOC polio response in country. The EOC in Nigeria was key in stopping the Ebola outbreak within 8 weeks in 2014.
In Pakistan, GPEI partners and local officials established EOCs at the national level and in each of the geographic areas where endemic circulation remains. During this period, CDC expanded the National Stop Transmission of Polio Program to provide support to the EOCs and to districts at high-risk of virus circulation throughout the country.  Afghanistan, working with stakeholders, developed national and provincial levels EOCs too.
As progress continues to be made, it is important to acknowledge the work that remains. Interrupting poliovirus transmission in the remaining three endemic countries (Afghanistan, Nigeria and Pakistan), achieving quality surveillance necessary to document the absence of poliovirus, and continuing to innovate in ways that increase access to previously missed children are among the highest priorities in 2017. From 650 cases worldwide in 2011 to fewer than 40 cases in three countries to date in 2016, CDC and its partners have made significant global progress toward polio eradication. Unquestionably, the efforts of CDC responders and the EOC contributed greatly to the success of our polio eradication efforts and will contribute greatly to the final efforts to eradicate polio once and for all.
Posted on

by
Page last reviewed:
January 9, 2022
Page last updated:
January 9, 2022