Stopping Viruses that Don't Respect Borders
Posted on

by
CDC's Global Immunization Plan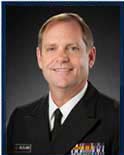 In the first seven months of 2016 alone, 13 states reported outbreaks of measles, a highly infectious disease that killed 400 to 500 Americans a year and hospitalized nearly 50,000 more as recent as the 1950s. With the advent of the measles vaccine, routine immunizations, and the federal Children's Health Insurance Program, measles is no longer endemic (it was declared eliminated in the U.S. in 2000).
But regular measles outbreaks, caused by travel to places with outbreaks (such as England, France, India, Philippines) and pockets of communities with unvaccinated people, as well as other viruses newly imported into the U.S., underscore the importance of improving global immunization.
"There's no reason measles and rubella (German measles) can't be eliminated worldwide and not just in the Americas," said Dr. Bloland, the acting director of CGH's Global Immunization Division (GID). Dr. Bloland, an epidemiologist/veterinarian with a masters in preventive veterinary medicine, has witnessed the crucial link between well-functioning immunization programs and stopping the spread of vaccine-preventable diseases.
"It is far more humane to prevent death and suffering, and more economical than the intense efforts needed to stop repeated outbreaks and life-long care for many of those stricken." Measles outbreaks in the U.S. for example, costs local governments up to $50,000 per case and families up to more than $100,000 per hospitalization.
One of CDC's goals is to eliminate measles and rubella worldwide. Despite the affordable MMR vaccine licensed in 1963, measles is still a leading cause of death among children under age 5 globally and rubella causes more than 100,000 cases of severe birth defects ―including microcephaly ― each year, making it the number one infectious cause of birth defects in the world.
"The number of measles deaths around the world was steadily declining since 2000 but progress has recently slowed," explains Dr. Bloland. "We must do something different to reverse this trend."
The Strategic Framework provides this roadmap. "GID's activities in South Sudan are an example of a model that would be ideal to pursue elsewhere," explains Dr. Bloland. South Sudan, plagued by war, is trying to get its health system operational. "We have an agreement with its ministry of health to assist by training new personnel and setting up a functional immunization program, for which South Sudan will take increasing financial responsibility."
"CDC and WHO have supplied South Sudan with STOP advisors to eliminate polio for many years, but now STOP advisors also will be training and mentoring government employees to build and operate a well-functioning system." Building capacity for data administration, surveillance, routine vaccine delivery, and communications enables the ministry to analyze its data and address its disease burden with public policies; detect and respond to outbreaks within and along its borders; and continuously improve its delivery programs.
"I have also seen tremendous, sustainable improvements by countries to control disease. I saw Malawi change its malaria treatment policy based on research despite contentious differing opinions," said Dr. Bloland, whose research provided evidence for more efficacious malaria treatment globally. "Evidence and data can drive policy and decision-making at national levels so that the whole country benefits.
GID has proposed proven models and guiding principles for the next crucial years that it crafted with 17 divisions across CDC aimed at preventing death and disability from diseases with vaccines over the next 5 years, a critical period for global immunizations. These are outlined in CDC's Strategic Framework for Global Immunization, 2016-2020.
"Uganda, for example, is concerned about the quality of its information about vaccine-preventable diseases." GID is working closely with the Uganda Ministry of Health and other partners to improve immunization data quality so they can better analyze where there are immunization coverage gaps. "The MOH wants to run its immunization programs effectively and CDC can assist them to improve the quality of their information systems."
"These next few years are very important to the health of all people," said Dr. Bloland, "As the global community finishes eradicating polio, using the knowledge amassed and the assets CDC helped create from the more than $2 billion the U.S. government invested could propel the world to an even safer and more equitable place.
"CDC and our partners have a unique and urgent opportunity to save many millions of people for generations to come from vaccine-preventable diseases by transforming polio eradication infrastructure and achievements into durable immunization programs around the world.
"There's no better way to protect Americans at home and abroad from vaccine-preventable diseases than for countries worldwide to use public health data to build strong, self-sufficient programs to protect its people," said Dr. Bloland.
Peter Bloland, DVM, MPVM is a captain with the USPHS and the acting director of the Global Immunization Division in the Center for Global Health. Read CDC's Strategic Framework for Global Immunization, 2016-2020.
Posted on

by
Page last reviewed:
May 11, 2021
Page last updated:
May 11, 2021