People. Pathogens. Protection.
Posted on

by
Solving challenges to save people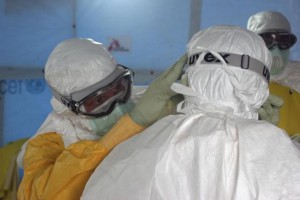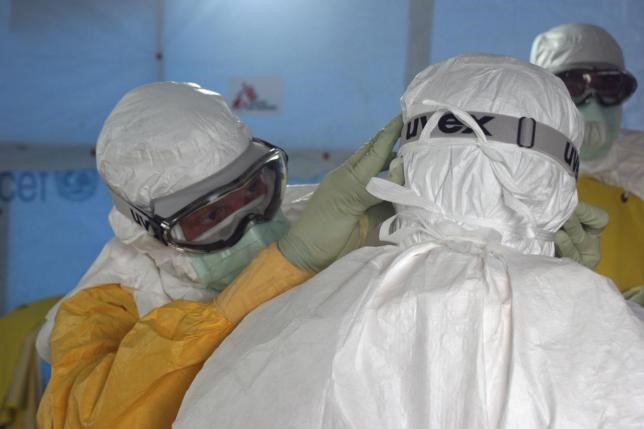 The biggest challenges are always the unknowns–the things we can't predict, which seem to come out of nowhere and command our attention. I was called to Vietnam in 2003 when SARS struck. Of course, we didn't yet call it SARS. It didn't have a name then. All I knew was that we had a deadly illness we had to contain, and we needed information fast. As I stood in the lab, my gloved hands full of untested blood samples, it seemed I couldn't work fast enough. People lay in hospitals sick and dying, and I had the answers there, somewhere in those samples. All I had to do was find it.
This was not the first time or the last that I would face a challenge like this. Unfortunately, the world is full of diseases capable of finding us before we find them. Even when the enemy is known, the power to stop it can evade us. In 2014, I led the response team in Liberia at the height of the Ebola outbreak. The scene was difficult to witness—a nightmare of people dying in the streets from this horrific disease. This time, we knew the cause, but the disease had taken hold and would not let go. Ebola showed us all that we must find emerging diseases and stop them where they occur, before it's too late. The consequences of not doing so are unacceptable.
Keeping an eye on pathogens
Not every outbreak grabs the headlines like SARS and Ebola. There are many diseases which rarely get talked about in the media, but which could be just as devastating if left unchecked. These diseases appear every day in all corners of the globe. You can think of it like a game of whack-a-mole – as soon as you bring down the hammer in one direction, something else pops up. We were focusing our resources on Ebola in West Africa, but we couldn't let our guard down against all of these other diseases. In 2014 alone, CDC's Global Disease Detection Centers assisted countries with 319 outbreaks. Only one of these was Ebola.
During my career, I have chased rabies in Peru, hantavirus in Bolivia and West Virginia, Marburg hemorrhagic fever in Angola, and Monkey pox in Ghana and Texas. Once, I was called in to find out why people in several Bangladesh villages were dying from a respiratory illness. To track down the source, we caught bats in "mist nets" made with threads so fine their echolocation senses couldn't detect them. We climbed high into tree-top roosts to pull the bats down and test them. These are the types of things disease detectives all around the world do every day to protect health and save lives.
Protecting health worldwide
Last summer, I returned to CDC headquarters in Atlanta to lead the Global Disease Detection program, which works closely with countries to find and stop diseases before they spread. I cannot stress enough how important this work is. Having seen firsthand the devastating toll diseases take on people and communities, I've realized how vital it is to help countries develop their own ability to prevent, detect, and respond to health threats. This is not a new concept, but it is an increasingly relevant one in a world where the next outbreak is only a plane ride away. The frightening reality is that about 2/3 of the countries of the world are not prepared to handle a public health crisis.
Recently, countries have come together through the Global Health Security Agenda to set goals that more clearly define the path we must take. The Global Disease Detection program is uniquely positioned to support and accelerate these goals. For over a decade, our 10 Centers worldwide have been strengthening laboratories, responding to outbreaks, training the workforce, and forming strong ties in countries to extend the possibilities of global health.
We are fighting disease threats every day. To win, we need laboratory systems in place to figure out what pathogens could be emerging as new diseases. We need surveillance networks in place to know what diseases are naturally occurring and at what levels, so we can recognize a "blip" that could signal a new threat. We need the reach of the network of Global Disease Detection Centers to quickly respond to diseases within their region. And, most importantly, we all need to work together.
Message by Joel Montgomery, PhD
Chief, Global Disease Detection
Division of Global Health Protection
Center for Global Health, CDC

Posted on

by
Page last reviewed:
January 9, 2022
Page last updated:
January 9, 2022