World Malaria Day 2015
Posted on

by
World Malaria Day falls on Saturday this year, so I'll spend some part of the day catching up on household chores. I can sometimes find moments of inspiration in the mental space created by simple tasks like running the vacuum cleaner. This year, malaria endemic countries and their global partners are reflecting on the remarkable progress achieved—over 4 million young lives saved in just over a decade. The annual commemoration is equally an opportunity to imagine the promise of a world without malaria. While the horizon for malaria eradication is at least a generation off, it is time to begin anticipating what elimination will require. There's no doubt that new and better information will be a key element. The global malaria successes of the last decade are credited to proven tools like mosquito nets and effective diagnosis and treatment. Naturally, the information systems established to track this historic effort focus on counting malaria commodities and tracking the coverage of interventions at intervals of several years. Moving forward it will be more and more important to develop surveillance systems that identify who gets ill (or infected) with malaria, as well as when and where.
How and when to make this transition to new information systems isn't clear. But even where the work of malaria control programs remains unfinished—there are still too many households without bednets and too many small children and pregnant women who don't get the treatment they need—investing in the future of malaria requires building the information systems now. To begin with, it will take time for new surveillance systems based on laboratory-confirmed cases to become fully operational. And after that, they'll need to operate for a few years before public health officials can rely on the data to detect outbreaks or hotspots of transmission. These future concerns are hard for many of us who practice global health to prioritize when resources are tight and in the face of more immediate needs for life-saving commodities. Another reason that it's difficult to begin building elimination-ready information systems is that despite our ultra-connected world, we are still constrained to thinking of surveillance systems as the pen-and-paper burdens that they are. Now what they could or will be. Few of us can imagine what a 21st century information environment optimized for malaria elimination will feel like (in all the tactile and emotive senses of that phrase).
That's where my vacuum cleaner comes to mind again. It's featured in several museums around the world—and not as a relic of the past. In addition to his tremendous commercial success, its inventor has become a household name and a design icon. In recent years, the distinctive ways designers approach and address their work have gained academic legitimacy. "Design thinking" is now being recommended as an approach to a whole range of human concerns and affords a fresh perspective on why it makes sense to begin working now on the malaria information systems we'll need for malaria elimination programs. Designers are accustomed to balancing many of the same concerns that we as public health practitioners confront: applying available technology to meet a human need under practical economic constraints. Both fields are human-centered and focused on future aspirations. But design thinking and the design process tend to be more deliberate about including the human users in early stages of development, and engaging with them through an iterative process of prototyping, refining, and redesigning. The design approach can also seem more forgiving of innovations that don't pan out. An ideal design is the result of an incremental process equally informed by success and setback. Applying such an approach to malaria surveillance would involve more than just planning carefully and collecting several years of baseline data. Building the systems that health workers and malaria program managers will use to eliminate can start with involving them in testing and revising them along the way. The end result could incorporate their preferences and exploit advanced communication technologies, which are also certain to evolve over time.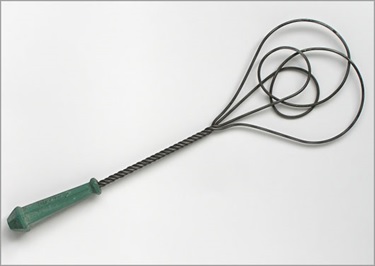 I'm enthusiastic about how design thinking can be applied to problems like malaria information systems. I expect the result might be as different from pen-and-paper surveillance systems as my award-winning vacuum cleaner is from my grandmother's rug beater.
Did you enjoy this blog? Share it on Twitter!
Learn More
Posted on

by
Page last reviewed:
May 11, 2021
Page last updated:
May 11, 2021