World AIDS Day 2014: Closer to an AIDS-Free Generation
Posted on

by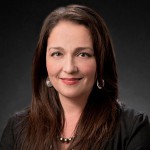 On December 1, people throughout the world observe World AIDS Day to raise awareness of the global impact of HIV/AIDS, to honor those affected by it, and—ever so importantly—to recommit to achieving more in the upcoming year. An estimated 35 million people are living with HIV/AIDS worldwide. The theme for World AIDS Day 2014 – "Focus, Partner, Achieve: An AIDS-Free Generation" – reflects the drive to focus on interventions proven to work and to partner with a broad range of stakeholders to achievecontrol of the HIV epidemic and, ultimately, an AIDS-free generation.
CDC plays a key role in fighting the epidemic. We provide scientific and technical support to more than 60 countries through the U.S. President's Emergency Plan for AIDS Relief (PEPFAR), the largest commitment by any nation to combat a single disease. Daily, our teams are working to support Ministries of Health, community organizations, and other stakeholders to strengthen their systems to detect, manage, and respond to the epidemic; to deliver quality HIV services; and to be ready to shift as the epidemic shifts so as to ensure continued progress.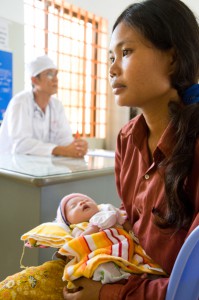 CDC activities are grounded in science and critical to saving lives and preventing new HIV infections. Core efforts include preventing mother-to-child HIV transmission, antiretroviral treatment, and voluntary medical male circumcision. We are also helping countries build and enhance the resources they need to achieve and sustain epidemic control, including accurate, reliable laboratories and a trained healthcare workforce. Innovative programs developed and led by CDC scientists are now being used by countries to collect more detailed data that allow them to target HIV treatment services to where they are needed most and to reduce the cost of delivering services. Besides reaching more people in need, these data-driven activities support greater accountability for the use of U.S. government funds.
No single entity can do it alone. We work closely with key partners such as the Global Fund to Fight AIDS, Tuberculosis and Malaria — to which the United States is the largest contributor—to ensure maximum impact for our investments.
Together, we are making great progress: AIDS-related deaths fell by 35% since the peak in 2005 to 1.5 million, and new HIV infections decreased 38% since 2001 to 2.1 million. But millions more around the globe are waiting for access to lifesaving antiretroviral drugs, including 40 percent of eligible adults and 75 percent of eligible children. We must continue to work to reach those affected by this devastating disease, including children, adolescent girls, and other neglected and hard-to-reach groups.
The United States has made an unwavering commitment to work with partner governments and other stakeholders to turn the tide on HIV/AIDS. Working together, I know we can achieve this.
Did you enjoy this blog? Share it on Twitter!
Posted on

by
---
Page last reviewed:
January 9, 2022
Page last updated:
January 9, 2022