Putting Nomadic Pastoralists on the Map
Posted on

by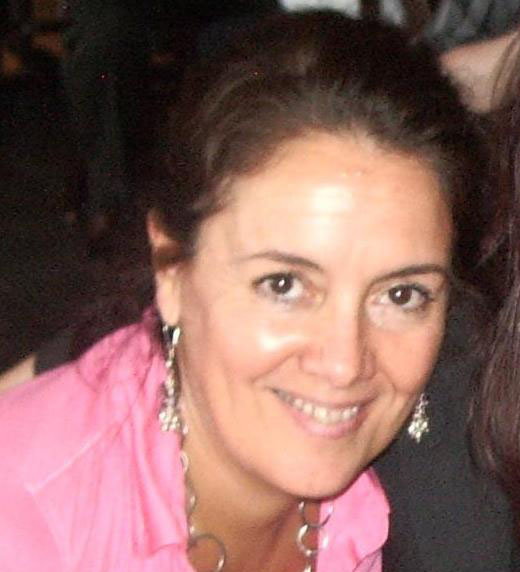 The CDC "Nomads Project" was piloted in northern Nigeria in 2011 and brought to scale in 2012 through funding from USAID. The concept is now being piloted by CDC-Kenya in collaboration with CDC's Global Immunization Division. In addition to bilateral government and NGO partners in Kenya and Nigeria, CDC collaborates with colleagues from WHO, UNICEF, and FAO as part of CDC's effort to eradicate polio.
Health care systems are designed to meet the needs of the population in the communities where they exist, generally addressing the most urgent health needs, and providing services in a culturally familiar context.  But what if that "community" is a mobile one?  Many of the things we take for granted — continuity of care or even familiarity with the language and customs among health care providers — can vary from region to region.
For nomadic pastoralists, seasonal movement is a part of their cultural tradition as herders of cattle, camels, and smaller livestock and a defining feature of their lifestyle.  Kenya is home to many nomadic pastoralist tribes including the Masaai, Turkana, Pokots, Samburu, and others. These groups may be semi or fully nomadic, with recurrent seasonal migration along traditional routes. Though census data does not indicate the exact number of pastoralists in Kenya, there are over 13 pastoralist districts, which host about 7 to 8 million people (Government of Kenya, 2002).
Mobile populations face a unique set of challenges, particularly in accessing health care services designed for more stable, sedentary populations.  Grazing areas can be far from towns and villages, and frequent movement makes it difficult for nurses and doctors to plan outreach activities to these temporary camps in "hard-to-reach" areas.  As a result, pastoralist children can miss routine services, such as immunizations, which are offered regularly in health facilities.
Although vaccines have long been recognized to be one of the most effective interventions in preventing childhood illness and death, gaps in immunization coverage present a serious public health challenge.  For example in northern Nigeria, the discovery of polio virus in children living along traditional nomadic routes suggests that migrating populations — who are often unvaccinated — may be mobile reservoirs of the virus.  CDC has worked with experts within Nigeria and from the international community to solve this problem of access by linking traditional leaders with health care services by, quite literally, putting them on the map.
Health care planning relies heavily upon census data. Owing to the nature of pastoralists' movement, health care providers often have no way to locate and count these groups when planning, or simply assume that they are the responsibility of the next jurisdiction.  And conversely, mobile groups may not know where to locate or how to access services in areas which are new to them.  Thus, pastoralists can miss out on both clinical services and health education opportunities afforded by interacting with the health care system.
However, some pastoralist tribes recognize the importance of immunizations for their livestock, which are not only the economic mainstay of the family but of the entire community.  As a result, veterinary health providers are trusted and respected by herding communities and can provide important links between human health providers and pastoralist visitors passing through on their way to the next grazing area.  In Nigeria, CDC worked with veterinarians and other agricultural experts to help identify where these nomadic groups settled, to meet their leaders, and to establish sustainable linkages with health care providers in the host communities.
This process was an iterative one, involving the use of participatory research to gather local knowledge and then comparing this with existing data sources such as local logistics ("micro") plans, hand-drawn "social maps," and census data. CDC also used existing Google Earth imagery to confirm the whereabouts of these remote camps and to create new maps which reflected these previously unrecorded locations.  In this way, teams were able to provide vaccines and conduct polio surveillance in these new locations.
Every country is unique, requiring unique solutions.  In Kenya, drought and civil conflict figure prominently as factors in the timing and location of livestock and pastoralist movement.  Kenyan agricultural expert Dr. Chris Ajele, a District Production Livestock Officer in Lodwar, reports that "the traditional lifestyle of pastoralists has been adversely affected by global warming and issues of insecurity."  As grazing areas shrink in response to drought conditions, pastoralists may compete over limited resources, increasing the probability of conflicts.  CDC-Kenya is currently working with the Ministry of Public Health and Sanitation and the Ministry of Livestock Development as well as NGOs to review existing data, identify gaps in health care access, and find solutions. In collaboration with its many partners, CDC-Kenya is hoping to apply some of the lessons learned in Nigeria and other regions to improve polio immunization coverage and surveillance.
Ensuring each and every child is fully vaccinated against polio is vital to eradication of the disease. Worldwide efforts in the last two decades have reduced the number of polio cases by 99 percent. CDC-Kenya and its partners are working to safeguard the children of nomadic pastoralists in Kenya and in doing so protect all children in neighboring polio-free areas.
Posted on

by
Page last reviewed:
May 11, 2021
Page last updated:
May 11, 2021