Tips for Cancer Survivors During Stressful Times
Posted on

by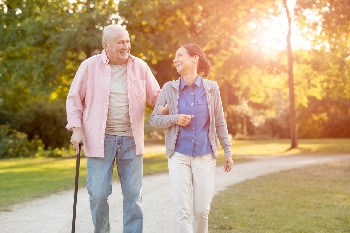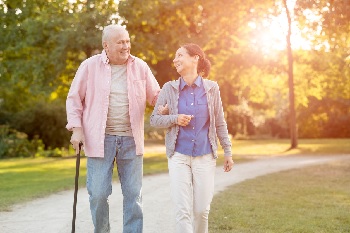 Feelings of uncertainty and fear may weigh heavily on people dealing with a cancer diagnosis or people who have had one in the past. Whether worrying about the risk of infection or about cancer coming back, cancer survivors may find it harder to stay healthy.
June is Cancer Survivor's Month, a good time to recognize and support people who have been told they have cancer. If you know a cancer survivor or are one yourself, here are some tips to keep in mind.
Keep moving and make it fun. Regular physical activity is one of the most important things you can do for your health. Exercise can lower your risk of depression and anxiety and can help keep your thinking, learning, and judgment skills sharp.
In addition to improving your mental and physical quality of life, physical activity can give you a better response to cancer treatments and improve survival outcomes. Listen to Carletta's story about how her goal of finishing her first triathlon kept her going through 16 rounds of chemo.
Catch some ZZZs. One out of three adults say they get less sleep than they need. Not getting enough sleep may lead to poor mental health. Have a consistent bedtime and wake up time and keep electronic devices out of your bedroom to help you sleep. Read Cassie's story about how changing her sleep habits made her feel like she could take on anything!
Listen to your body. Know the best ways to reach your health care provider if you have concerns about your health. Don't ignore symptoms. Listen to your body and contact your doctor right away if something doesn't feel right. Keep your provider updated on how you are feeling both mentally and physically and ask for help if you need it.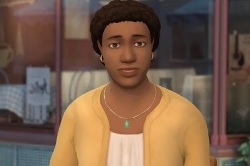 Talk to someone and stay connected. Finding ways to stay in touch with friends, family members, people who share your faith, or support groups is so important. When you can't talk to people in person, reach out with a video chat, text, or phone call.
"I began my journey back to health by relying on my support network and positive attitude," George said after he was told he had prostate cancer. Read George's story about finding strength in his faith network, family, and coworkers.
Interactive online tools can help you stay healthy after cancer treatment. Linda, a simulated cancer survivor, gives advice about alcohol and tobacco use, anxiety and distress, and physical activity and nutrition. You can choose different options to get answers to your questions about making healthy choices.
If you aren't a cancer survivor, chances are you know someone facing cancer now or in the past. Let's take time to make a difference in our loved one's life by offering support, not just this month, but all year.
More Information
Posted on

by
---
Page last reviewed:
Tuesday, June 9, 2020
Page last updated:
Tuesday, June 9, 2020