Video: Real Live Disease Detective Dr. Fatimah Dawood
In our third video blog, Dr. Fatimah Dawood describes her work at CDC.  Dr. Dawood is a medical epidemiologist with the Influenza Division at CDC. She came to CDC in 2008 as an Epidemic Intelligence Service Officer assigned to CDC's Influenza Division where she worked on analyses of the burden of influenza among children in the United States, risk indicators for influenza-associated pneumonia in children, and the epidemiology of the 2009 H1N1 Pandemic in the United States and Australia.  Currently, Dr. Dawood works on studies to estimate the burden and impact of seasonal and pandemic influenza internationally.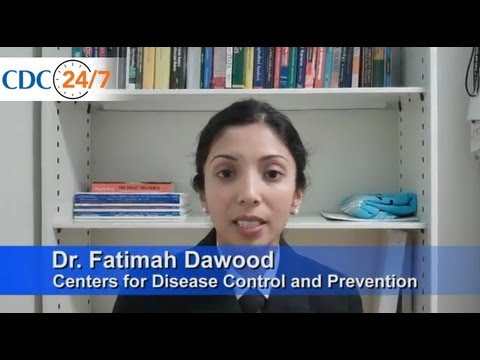 Be sure to view the other videos as they are posted.  Also, please comment and let us know what you think of our blog, especially if you'd like to see other kinds of stories here.
Posted on

by
---
Page last reviewed:

October 24, 2012

Page last updated:

October 24, 2012

Content source: