Video: Real Life Disease Detective Dr. Dan Jernigan
In our second video blog, Dr. Dan Jernigan describes his work at CDC.  (You can also view the video on our You-Tube channel: CDCStreamingHealth.)  Dr. Dan Jernigan is a senior medical officer in the CDC Influenza (Flu) Division.  He serves as a principle investigator for flu research.  Additionally, he has led disease investigation teams for national and international responses including bioterrorism-related anthrax, the emergence of West Nile virus, SARS, the 2009 H1N1 pandemic influenza.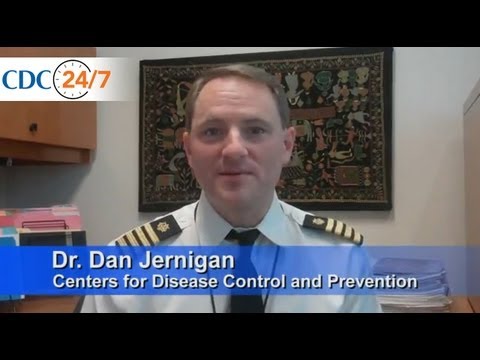 Be sure to view the other videos as they are posted.  Also, please comment and let us know what you think of our blog, especially if you'd like to see other kinds of stories here.
Posted on

by
---
Page last reviewed:

October 24, 2012

Page last updated:

October 24, 2012

Content source: