In our fifth video blog, Dr. Benjamin Silk describes his work at CDC.
Dr. Benjamin (Ben) Silk has 16 years of experience in public health surveillance, field epidemiology, and applied research related to infectious disease prevention and control.  As an Epidemic Intelligence Service (EIS) Officer from 2008 to 2010, he was assigned to the Respiratory Diseases Branch at CDC where he investigated outbreaks of Legionnaires' disease, studied the emergence of pandemic H1N1 influenza, and led epidemiological studies of non-vaccine interventions for childhood respiratory disease in Kenya and Bangladesh.  Ben is a Lieutenant Commander with the US Public Health Service, and is currently assigned to the Enteric Diseases Epidemiology Branch at CDC where he focuses on listeriosis surveillance and epidemiology.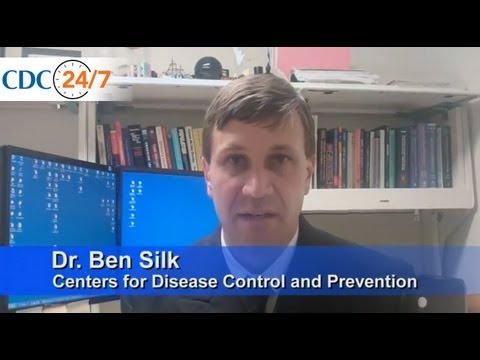 Be sure to leave a comment and let us know what you think of our blog, especially if you'd like to see other kinds of stories here.